Monday, 17 December 2018 | SimplySeed
Maintenance pays dividends with increased crop yields... So get your greenhouse ready for for the new growing season by following this easy tips....
8 Comments
Tuesday, 3 July 2018 |
SimplySeed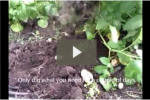 It's one of those questions that every new grower asks - "When are my potatoes ready for harvest??'
Watch the video and find out.....
Thursday, 1 March 2018 | SimplySeed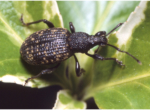 This most troublesome of all garden pests now has some very effective methods of control...
Monday, 5 February 2018 | SimplySeed
1 Comment
Wednesday, 17 January 2018 |
SimplySeed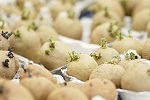 Is chitting seed potatoes really necessary?.....
Friday, 22 December 2017 | SimplySeed