Thursday, 1 March 2018 | SimplySeed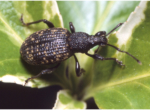 This most troublesome of all garden pests now has some very effective methods of control...
Monday, 5 February 2018 | SimplySeed
1 Comment
Wednesday, 17 January 2018 |
SimplySeed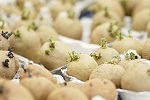 Is chitting seed potatoes really necessary?.....
Friday, 22 December 2017 | SimplySeed
14 Comments
Friday, 13 January 2017 |
SimplySeed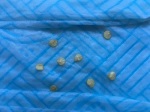 Do you think that you haven't got the necessary propagation setup to germinate chilli and pepper seeds successfully?
Then think again, our seed packets and a nice warm spot are all you need.
7 Comments
Friday, 30 December 2016 |
SimplySeed
If the storage of all seeds is done correctly, then there is absolutely no reason why they shouldn't last for a number of years.....