2 Comments
Wednesday, 29 July 2020 |
SimplySeed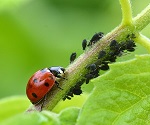 Nature always provides a means of keeping a balance and it's no different in the garden. There are many insects that you should actively encourage to take up residence in your garden.....
Saturday, 27 June 2020 | SimplySeed
Luckily, growing sweetcorn from seed is a straight forward affair requiring little technical knowledge.
1 Comment
Friday, 17 January 2020 |
SimplySeed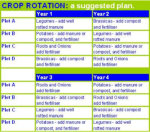 To achieve a crop rotation on a vegetable plot it is a good idea to split the plot in three or four....
Monday, 2 December 2019 | SimplySeed
The main advantages of growing tomatoes from blight resistant seeds is you are able to grow and plant in areas of the garden or allotment that have previously been infected by the fungus in previous years....
Friday, 5 July 2019 | SimplySeed
2 Comments
Thursday, 11 April 2019 |
SimplySeed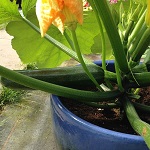 Not everyone has a large garden, an allotment, a vegetable plot to grow vegetables.
That doesn't mean you can't still grow a few home-grown, fresh vegetables when you want them. If you have room for a pot, grow bag, or even a window box.of any size then there is nothing to stop you from having a go at growing your own.