1 Comment
Saturday, 27 June 2020 |
SimplySeed
Luckily, growing sweetcorn from seed is a straight forward affair requiring little technical knowledge.
2 Comments
Friday, 17 January 2020 |
SimplySeed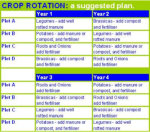 To achieve a crop rotation on a vegetable plot it is a good idea to split the plot in three or four....
10 Comments
Tuesday, 3 July 2018 |
SimplySeed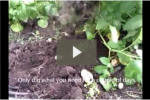 It's one of those questions that every new grower asks - "When are my potatoes ready for harvest??'
Watch the video and find out.....
1 Comment
Wednesday, 17 January 2018 |
SimplySeed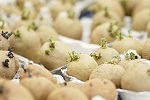 Is chitting seed potatoes really necessary?.....
18 Comments
Friday, 13 January 2017 |
SimplySeed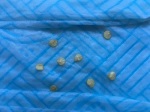 Do you think that you haven't got the necessary propagation setup to germinate chilli and pepper seeds successfully?
Then think again, our seed packets and a nice warm spot are all you need.
16 Comments
Friday, 30 December 2016 |
SimplySeed
If the storage of all seeds is done correctly, then there is absolutely no reason why they shouldn't last for a number of years.....