Wednesday, 1 December 2021 | SimplySeed
Monday, 22 November 2021 | SimplySeed
Friday, 19 November 2021 | SimplySeed
Saturday, 27 June 2020 | SimplySeed
Luckily, growing sweetcorn from seed is a straight forward affair requiring little technical knowledge.
2 Comments
Friday, 17 January 2020 |
SimplySeed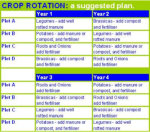 To achieve a crop rotation on a vegetable plot it is a good idea to split the plot in three or four....
9 Comments
Tuesday, 3 July 2018 |
SimplySeed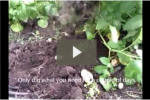 It's one of those questions that every new grower asks - "When are my potatoes ready for harvest??'
Watch the video and find out.....