Carrot Seeds
The key to growing good quality carrots is to get the soil conditions right and you'll find carrots are one of the easiest vegetables to grow. If the soil conditions are wrong this leads to mis-shapen forked carrots we all have a laugh at when we dig them up.
Carrots prefer a lighter soil, but one that has been improved with well-rotted organic material. Carrots grown on heavy clay type soils, or where organic material is not broken down, will become mis-shapen. Large clods and stones in the soil can have the same effect as the carrots try to grow round them.
Carrots are ideal vegetables for growing in containers and raised beds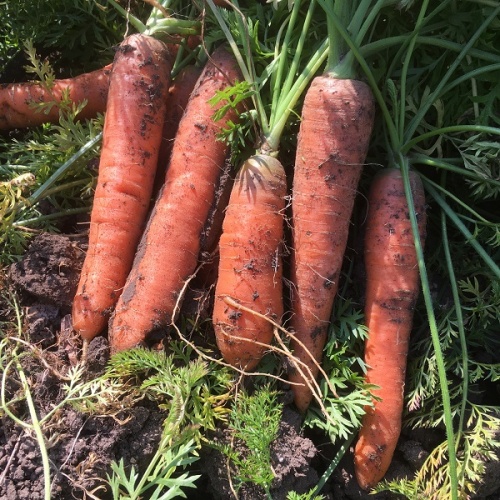 Carrot Anina
Carrot Anina is a good quality nantes maincrop type.....
Av. Packet Contents : 500 seeds