The Cheats guide to Germinating Chillies and Pepper Seeds.
18 Comments
Friday, 13 January 2017 |
SimplySeed
Do you think that you haven't got the necessary propagation setup to germinate chilli and pepper seeds successfully? May be you've tried in previous years and failed. Well think again, our seed packets and a nice warm spot are all you need.
What you need:
One packet of our chilli seeds - you can reseal them, and they are foil lined did you know!
One piece of kitchen roll.
A splash of water.
A bit of heat.
Then check out our guide below:
2nd January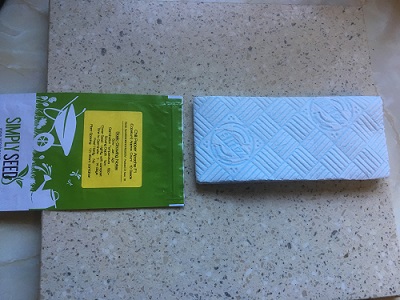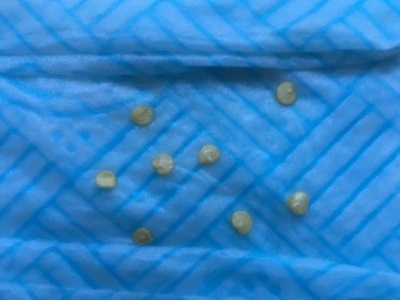 Take the seed packet and empty out the seeds, than the piece of kitchen roll and fold it to the size that will fit in to seed packet when folded in half. The seeds will be placed on kitchen roll between the two folded sides. Wet the kitchen roll with water and place the seeds on the tissue.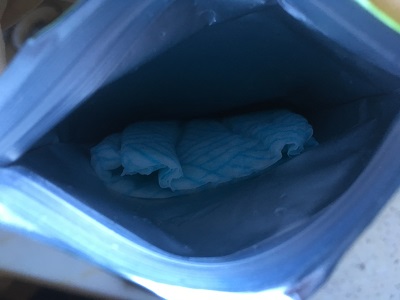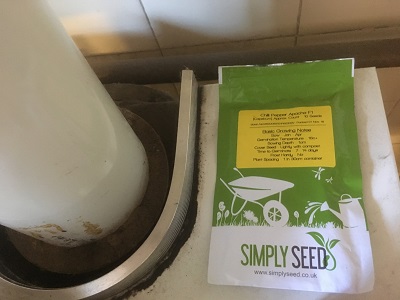 Fold the Kitchen roll in half and place in the empty seed packet, reseal the packet and place somewhere warm, in our case we have a kerosene boiler that heats the house and the top is always a nice warm place, we're pretty sure you'll have somewhere similar in your house if you look. Then leave!
5th January - 3 days after sowing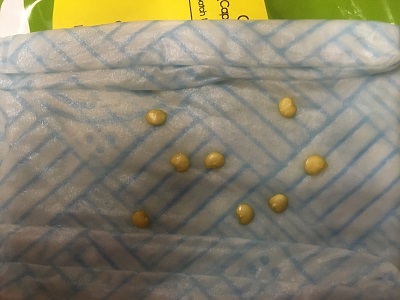 Ok! So we couldn't leave them and had to take a peek to see what was happening, you see the seeds have absorbed water and start to fill out. Back they went into the packet and back on the boiler top!
12th January - 10 days after sowing!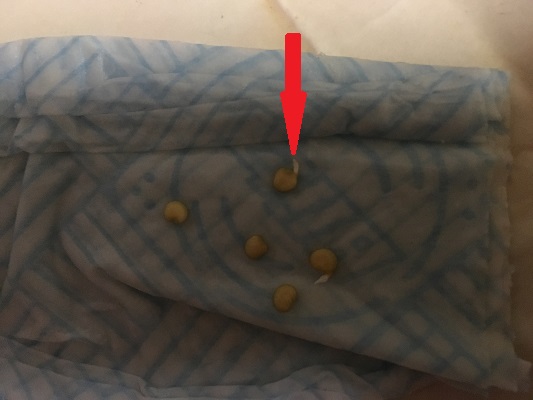 Success! The seeds have started to germinate, with Chilli Apache that we have here, you'll find they will be spaced over about a 5 days, they won't all come together. We decide to pop them back in the pack overnight.
13th January - 11 days after sowing!
Finally time to sow! we've used a good quality compost and a cell tray with cells around 2cm x 2cm here.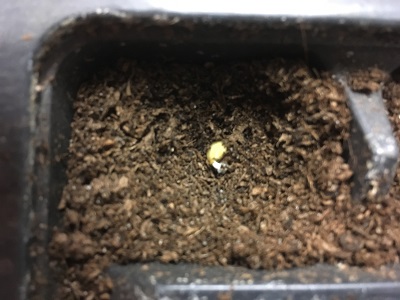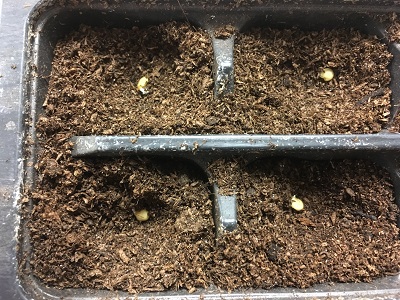 Cover them over with either compost or vermiculite, and water in.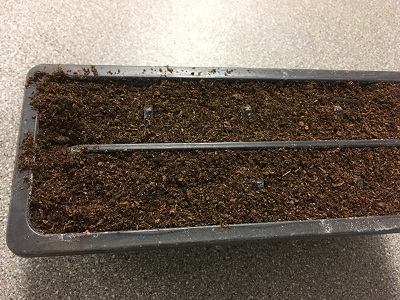 Now place back in a warm space - you will start to see the shoots come through over the next 7 days, make sure the compost doesn't dry out, but do not over water. As the seedlings start coming through move the tray to somewhere in the light to stop them stretching.
NOTE: THIS BLOG POST IS STILL A WORK IN PROGRESS - AS THE CHILLIES GROW OVER THE NEXT FEW WEEKS, WE'LL ADD TO THIS ARTICLE.
Did you find this post Useful? So will others, so please share it on Facebook, or Twitter.
Have you any other top tips you think are worth a mention? Please leave a comment below and let us know....
All blog content on this page is copyright of SimplySeed and is not to be reproduced without prior written permission. ©