Locally Grown Produce
Friday, 17 May 2013 | SimplySeed
Nice picture of the display of produce assembled to make a Union Jack on the NFU stand at the Nottingham County Show last week.
Promoting UK grown produce - it won a gold award, and also best in show.
BUT all this produce was grown and sourced locally on farms within Nottinghamshire, inc some from ourselves.
So, who says you can't buy locally grown? Next time you are out for a drive check out all those signs at farm gates, you never know what gems you'll discover near you!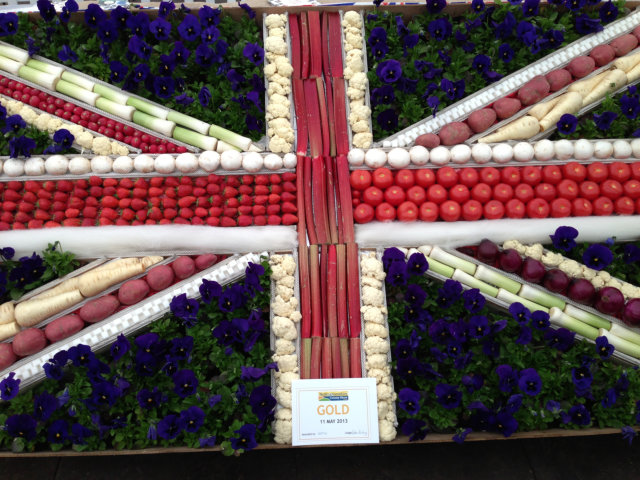 All blog content on this page is copyright of Simplyseed and is not to be reproduced without prior written permission. ©