Chilli Plant Trials 2013
Wednesday, 10 July 2013 | SimplySeed
20th June 2013
Shown below is a small selection of the SimplySeed Chilli Plant Trials that are coming on nicely.
We have potted all these into 30cm pots with a slow release plants food and water retaining gel, this will give a constant background feed, although being hungry feeders we will top up with a liquid feed every now and then as required. All plants were late potted at the beginning of June.
Some of the taller plants we have pinched-out a few of each variety recently, just to see how much of a difference it makes to overall cropping compared to the none pinched plants of the same variety, it will be interesting too see and these will be noted later on.
Also very interesting to note is that the UK bred varieties such as Apache, Cheyenne and Gusto are performing better in the weather we have had this year, with flowers already showing on these plants. These are bush patio varieties, suitable for pots and containers and are all heavy croppers.
Chilli Fresno is being as reliable as ever and will probably be one of the first to fruit looking at the plants, and its nice to see how well Hot Carrot is doing - this is the replacement for Bulgarian Carrot. Chilli Hot Carrot is not a cheap variety, but well worth every penny looking at the plants in the trial.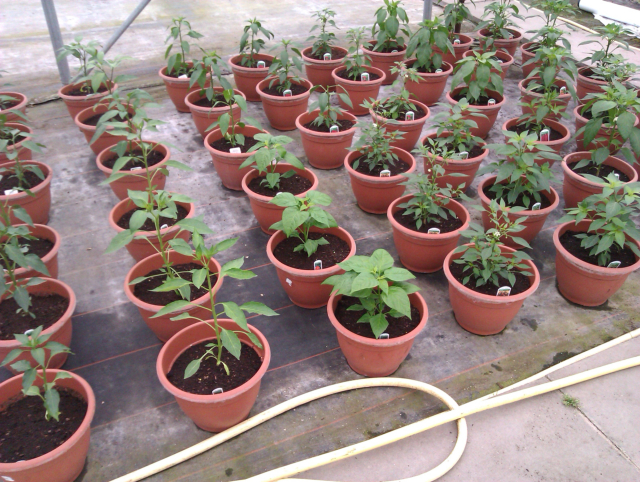 Update : 10 July 2013

Well, what a different a few weeks makes, the plants have absolutely romped away and nearly all are flowering or starting to show fruits.

The Feed and Gel combination have once again proved their worth, especially over the last week with the temperatures we have had in the greenhouse the plants are in. The plants have a nice dark green foliage and all varieties are starting to bush out from the base. Those we have pinched are obviously behind those we haven't in terms of flowering and chilli production.

The real star of the show looks like being Hot Carrot, its amazingly early and the plants already have plenty of fruit that just need to change colour now - it looks like being the first to be picked, and the plants themselves would look great in a patio situation in large containers.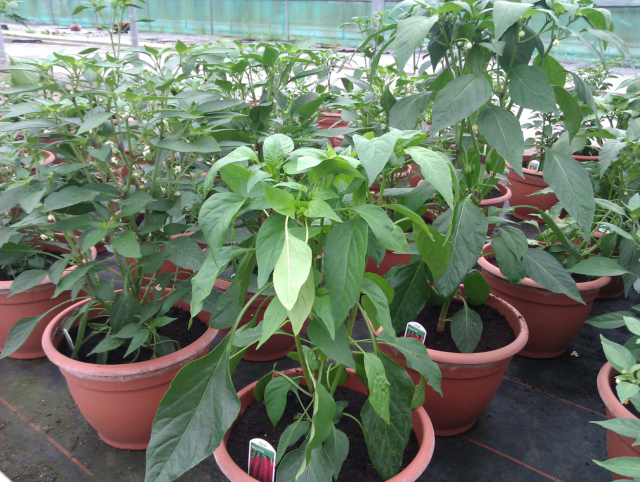 Have you got any Chilli Growing Tips? Leave a comment below and help others....
Products mentioned in this Post: Chilli Apache, Chilli Cheyenne, Chilli Fresno, Chilli Gusto, Chilli Hot Carrot
Links to the Plant Food and Water Gel used in the trials: Osmocote Slow Release Plant Food, Miracle Gro Moisture Control Gel
All blog content on this page is copyright of Simplyseed and is not to be reproduced without prior written permission. ©