Thursday, 28 January 2016 | SimplySeed
We have been busy adding quite a few new items to the SimplySeed website for 2016, some which are new to us, but most are brand new varieties for you to try in 2016, here's a quick run down.....
Friday, 9 January 2015 | SimplySeed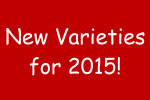 Part 2 of our New Varieties for 2015......
Tuesday, 11 November 2014 | SimplySeed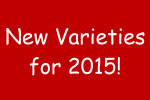 A round-up of new varieties you want to grow in 2015. Part 1 of 2.
1 Comment
Monday, 10 November 2014 |
SimplySeed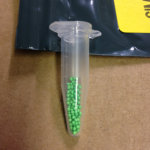 We've just launched new and improved packaging for pelleted and tiny seeds.
Tuesday, 25 September 2012 | SimplySeed
Just note to say garlic is now on site, expect.....
Wednesday, 12 September 2012 | SimplySeed
Just taken delivery of the Onion Sets and quality looks excellent!